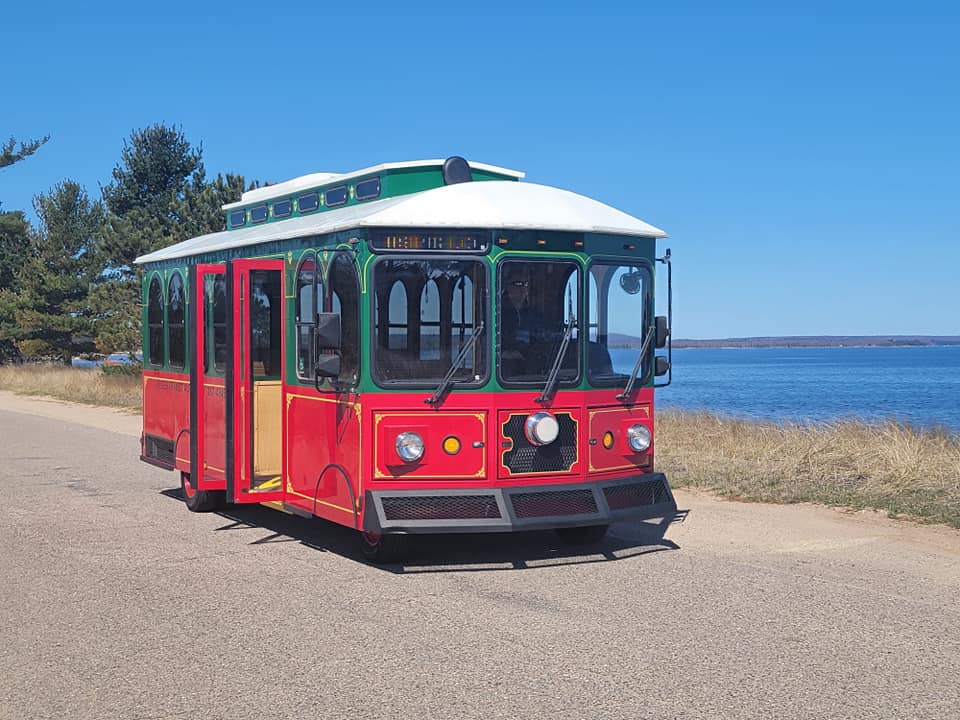 Concerned about traffic congestion??? Problems with locating your destination??? Construction got you down??? Cost of gas pinching your pocket book??? Let Altran take the stress and worry out of your travels!
Altran is offering four (4) shuttles from June – October yearly.
Grand Marais Shuttle – Every Wednesday, Thursday & Friday
AuTrain Beach Shuttle – Every Saturday & Sunday
Pub Crawl Shuttle – Every Friday & Saturday nights
Munising Town Shuttle – Every Monday & Tuesday and 1p.m. – 2:45p.m. Saturdays & Sundays
The Grand Marais, AuTrain Beach & Pub Crawl shuttles are priced using our regular fare schedule.
Older citizens (65 and over) and people with disabilities, are half fare. Photo ID, Medicare card or other form of proof may be required.
Additional fares may be charged based on requested pick-up location if Local Resident/Rental/Other is chosen on the reservation form.
Reservations should be made at least one week in advance for scheduling purposes. Reservations made less than one week in advance are subject to availability. Limited seating available, first come first serve. All reservations will be taken in the order they are received.
Full refunds for cancellations made prior to one (1) week of the reserved date and time. An overflow list will be kept in the order received. Should a reservation open up due to a cancellation, next in line will be notified.
Grand Marais Shuttle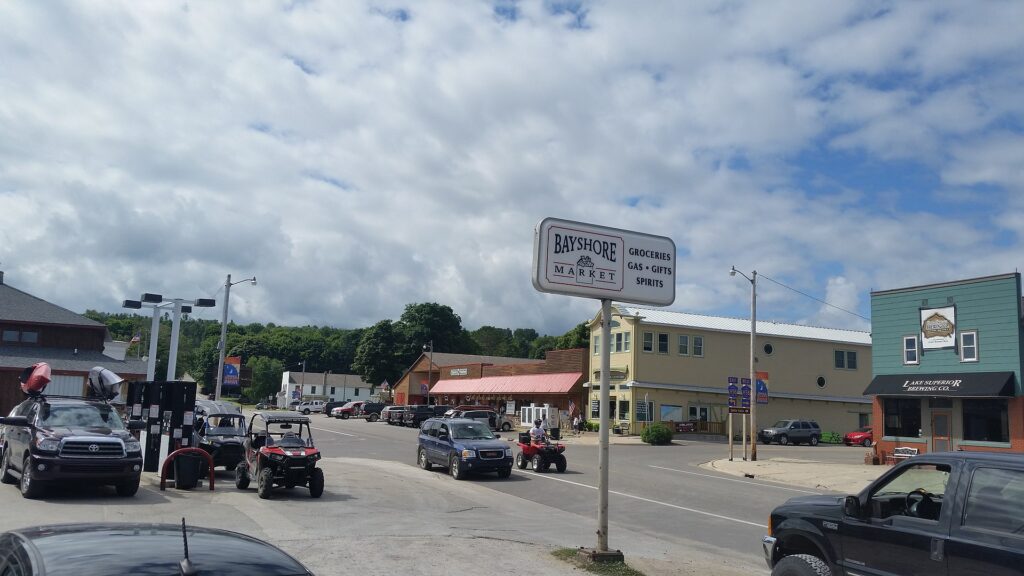 Cost $24/pp
Enjoy a scenic ride from Munising to Grand Marais where you will be dropped off to have lunch, a stroll on the beach, shopping or ice cream. Grand Marais is a historic town with an approximate population of 313 residents.
The trolley will leave Munising at approximately 10:00a.m. traveling East on H-58. It is approximately a 50 mile drive and will stop mid-way at the Sable Overlook to use the restrooms (vault toilets) or to stretch your legs. The trolley will arrive in Grand Marais around 11:45a.m., you will have 2 hours before the trolley departs for Munising returning you back to your original pick-up destination.
AuTrain Beach Shuttle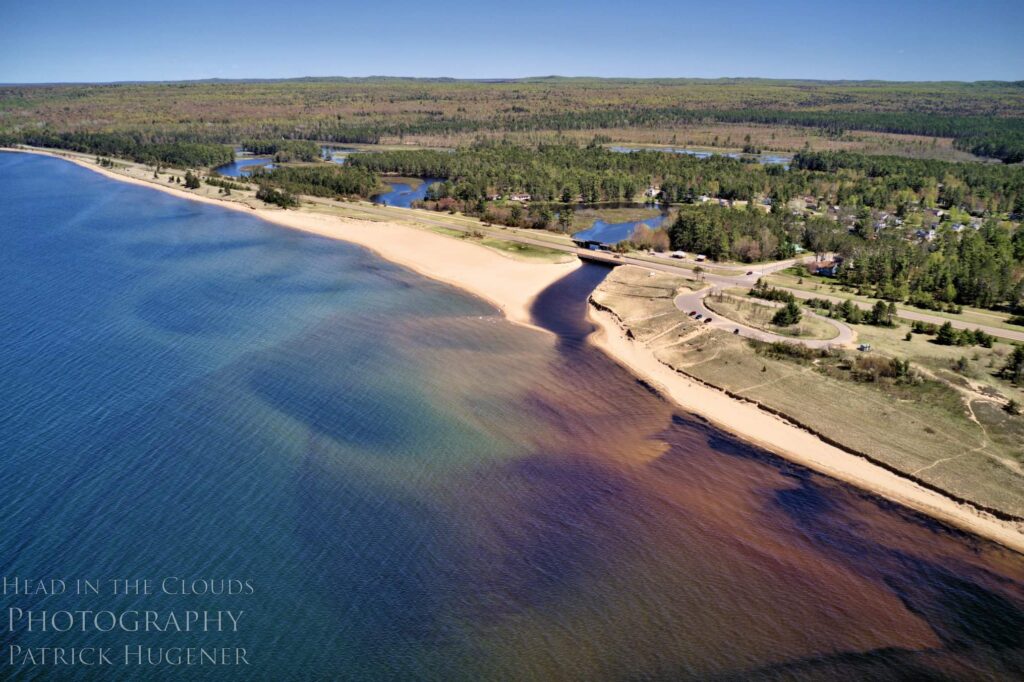 Cost $12/pp
Hop on the trolley for a short ride to the beautiful AuTrain Beach, located in AuTrain, MI. The trolley will travel 12 miles West on M-28 to this gem of a beach, a favorite for locals. Bring your beach bag, a cooler with snacks and drinks to enjoy the beach along the Lake Superior shoreline or splash in a shallower, warmer outlet area of the AuTrain River.
The trolley will leave Munising and arrive at AuTrain Beach around 11:00a.m. where you will be dropped off to enjoy your day at the beach. The trolley will return at 3:00p.m. for your return ride to your pick-up destination.
Forgot to pack snacks or food??? Need sunscreen??? We've got you covered, the beach is within walking distance of AuTrain Grocery and Zaf's Party Store; both locations offer hot food and drinks. You can find other needs at the grocery store.
Pub Crawl Shuttle
Cost $26/pp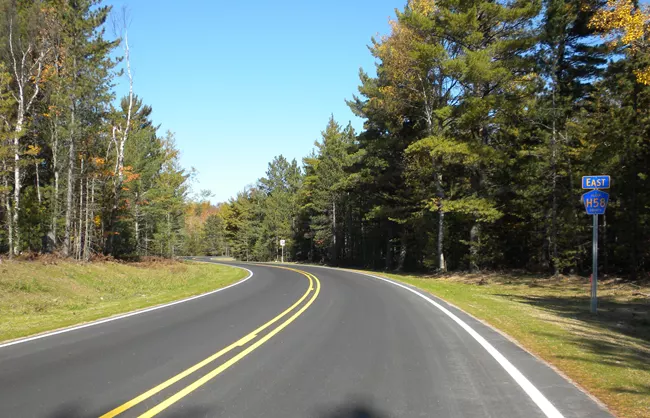 Need a night out away from the kids? Worried about a DUI? No problem book your ride for a pub crawl on the trolley. There will be five stops and you will have 40 minutes at each stop. The trolley will leave Munising at 6:00p.m headed for the New Moon Tavern located in Eben, MI. Your next destination will be the Chatham Pub, located in Chatham, MI and from there you will return to Munising for a stop at Whiskey Dicks Pub. The trolley will depart from Whiskey Dicks and head East to the Bear Trap Inn located in Van Meer, MI. Upon leaving the Bear Trap Inn you will head back to Munising for your final stop at the Barge Inn for a night cap. At 11:00p.m. the trolley will take you back to your original pick-up destination. Food/beverage costs are your responsibility at each location.
If you aren't ready to end your night, we do offer what is known as the "drunk bus" to the locals. This is primarily to transport workers to/from work, they are our first priority. Ask your server or call 906-202-0245 for availability after 6:00p.m.
Munising Shuttle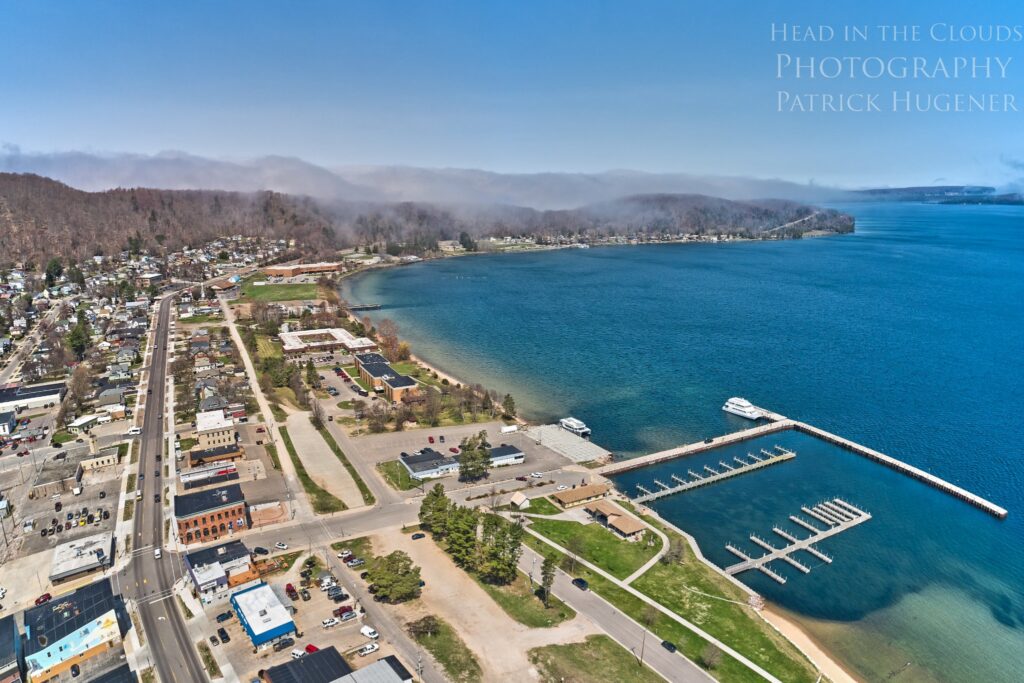 Cost Varies By Pick-up Location
Parking is limited within the City of Munising explore the City of Munising by way of the trolley. We can pick you up at your residence, cabin, hotel, or campground and get you to local restaurants, shopping, hair salon, beach or anywhere in between. Parking is limited in town during the heavy tourist season.
No reservation needed, just call 906-387-4845, Ext. 1 to book your ride.
Limited seating available, first come first serve. We have a schedule to keep to ensure that others are picked-up at their designated time. Please be considerate of fellow riders and be ready 15 minutes early!!!